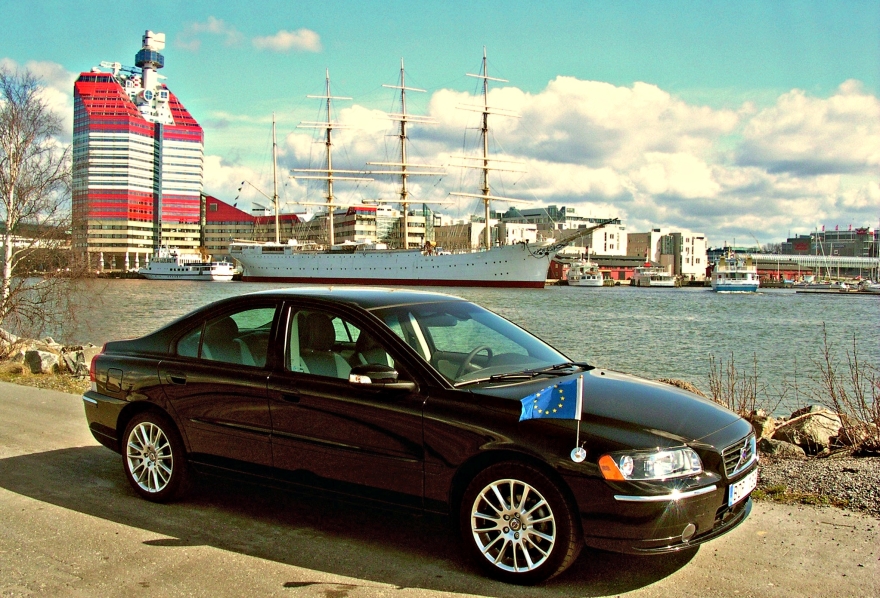 How do you welcome your guests? A great way to make your guests feel honored, important and extraordinary welcome is to meet and transport your guests in a car with car flagpoles and flags. This will be highly appreciated and will support your meeting for the very best. So order magnetic car flagpoles already today and experience the feeling of being extra hospitable.
Magnetic car flagpole - SteelEx Modern
Magnetic car flagpol - SteelEx Classic
The magnetic car flagpoles are available in two models "Modern" and "Classic" and several variants of them.
Magnetic car flagpole specification/description
Flag with sleeve on magnetic car flagpole
- Flag with a sleeve/tunnel at the front shall be used.
- The flag pole is passed through the flag after the flagpole ball has been unscrewed.
- Flag stop ring in stainless steel or black rubber depending on variant.
- Flag size up to max 20x30 cm can be used.
- If you just wants flag - All worlds flags free freight - All over the world.
- You can also order flag with your own logo.
Magnetic flag poles is easy to mount and demount when it's not in use
The flagpole can easily be adjusted for all angels between 0 and 180 degrees
Available with or without a very exclusive decorative polished stainless steel or aluminium cap
Available with exclusive gold coated 14 mm flagpole ball or black 16 mm plastic ball.
Available with flagstop ring in stainless steel or black rubber
Mount the magnetic car flagpole on fender, hood, bonnet or any plan surface you find.
The total height of the flagpole in upright position is 40,5 cm
A rubber coated magnet protects the car paint from scratches
An extremly powerful 88 mm NdFeB magnet with the magnetic power of 420 N fixes the flagpole firmly to the chassis.
Vertically mounted on fully magnetizable materials - tested up to 80 km/h
Horizontally mounted on fully magnetizable materials - tested up to 130 km/h
Made in Sweden (except for magnet)
Swedish 25% V.A.T. is excluded. For company tax free order within the EU, please add V.A.T. no. in "check out" page.
For personal service you can also send your e-mail order together with your complete invoice and delivery address to: car@flagpoles.se Instruction for payment in advance - via your bank or credit card - will then be e-mailed to you. Order will be personal handled by:
Car Flagpole Co.
Angskogsvagen 22b
41743 Goteborg
Sweden
Mail: car@flagpoles.se
Phone +46 705 43 43 97 (Between 9 am and 6 pm Europe time - Monday to Friday)